Hair

Studio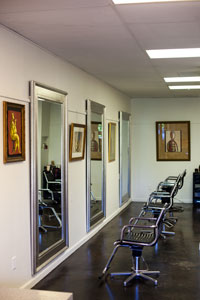 Igor is one of the area's premier salons staffed by independent and highly experienced professionals focused on hair styling. The founder of the Igor Bosin Hair & Art Studio in Memphis, TN is a highly experienced stylist and salon owner, having successfully operated salon more than 25 years.

The stylists at Igor Bosin Studio like to stay ahead of the curve on new hair products, coloring processes, styling and cutting methodologies. When we stay abreast of industry changes, you know you're getting great services, products and care that meet or exceed current technology standards as well as fashionable trends.

With our location in 4726 Poplar Ave and recently remodeled and expanded facilities, you can enjoy a perfect blend of Hair Studio and Art Gallery.
Come by for a styling or visit our gallery and immerse yourself in a professional, comfortable and artistic atmosphere.


Art

Gallery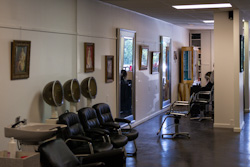 Combining a hair salon and art gallery was a dream of ours for many years. All we needed was the right space in the right location to make it work. Being able to support local and international artists whose work deserves to be seen is not only rewarding but also inspiring.

Every 2 to 3 months we have a new artist come to display their work. On the first Saturday of the month we have an "opening night" where collectors, friends and family (all are welcome) can come and enjoy an evening out and meet the artist. We feel it is important to encourage these artists and grant them this opportunity. The gallery is open to local designers and interior decorators. Whether you have a styling appointment, or are just passing by, you are welcome to browse the gallery.